An eco-responsible Festival
Since 2009, Chassepierre is part of a sustainable development approach.
ecology, biodiversity, recycling of waste, energy, green consumerism, social cohesion, short circuit, life of our era, solidarity…
Every year, we put deeps in place to reduce the environmental impact of our event.
Every gester is matter.
Several water spots will be available on the festival.
Come with your flask!
Our actions
Take part of the economic
development of the territory
Offer a sustainable
and healthy catering
Encourage gentle mobility
Reuse, reduce
and recycle waste
Maintain biodiversity
and preserve resources
Develop accessibility for
people with disabilities
Mobilize and raise awareness
Strengthen the social unity
of the event
Cooperate and exchange good practices (Chassepierre is part of the Demo network)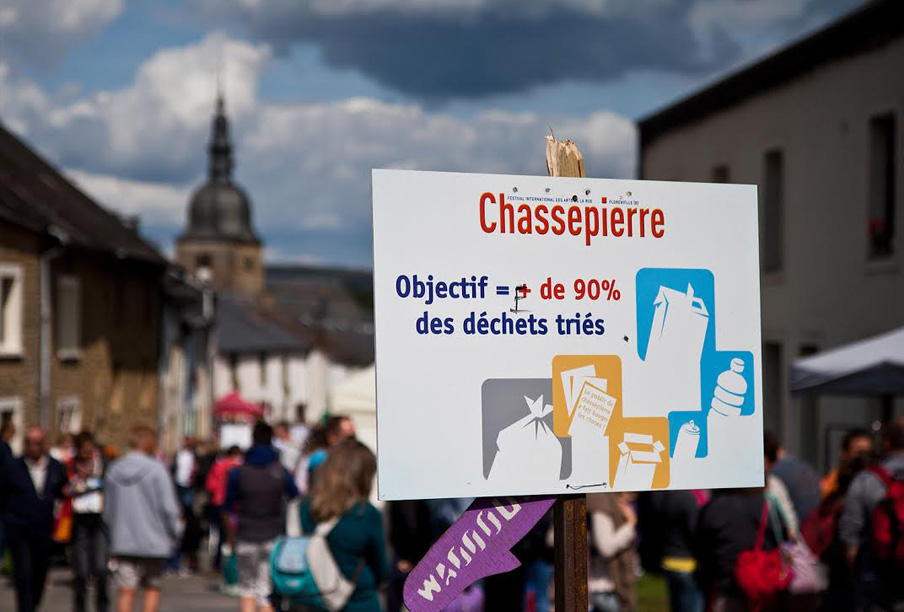 Festival-goer advice: have the good gesture!
Buy responsible
Only what you really need and favour local products, from organic farming or fair trade.
Avoid wrapped products.
Don't use disposable object and favour sustainable object (dishes, cutlery…).
Bring your flask.
Prefer device without disposable battery and with sun charger.
Don't bring glass or metal bottles, it is not allowed.

Flyering generates a lot of waste, it's forbidden.
Organize your travel: train ? covoiturage ? bike ? …
Dry Toilets
Chemical toilets: stop!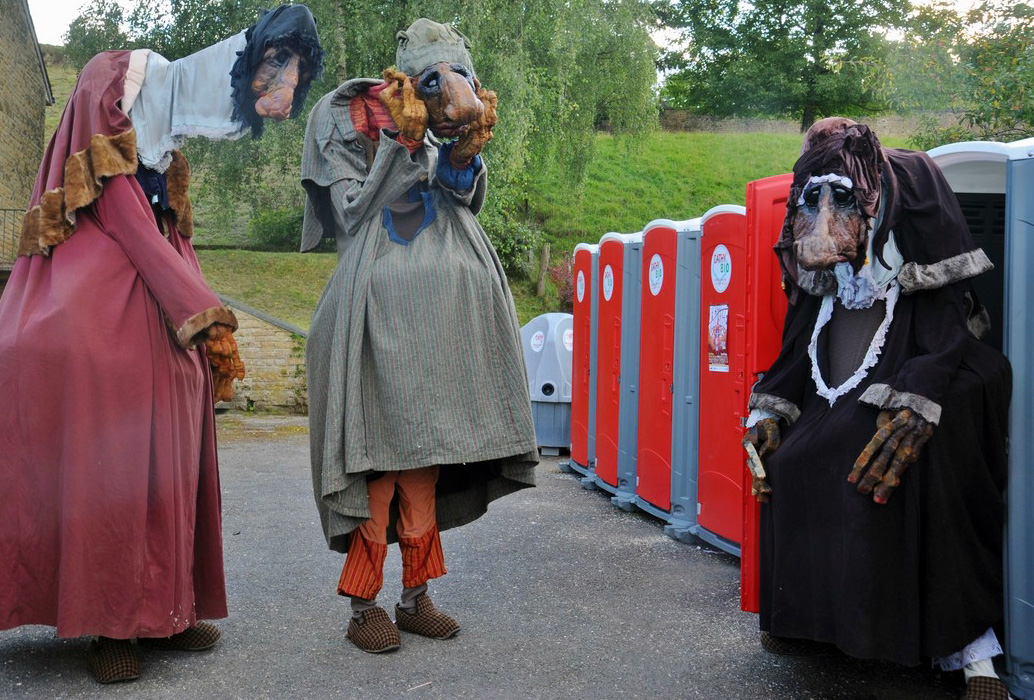 Recycle waste

Waste is sorted and recycled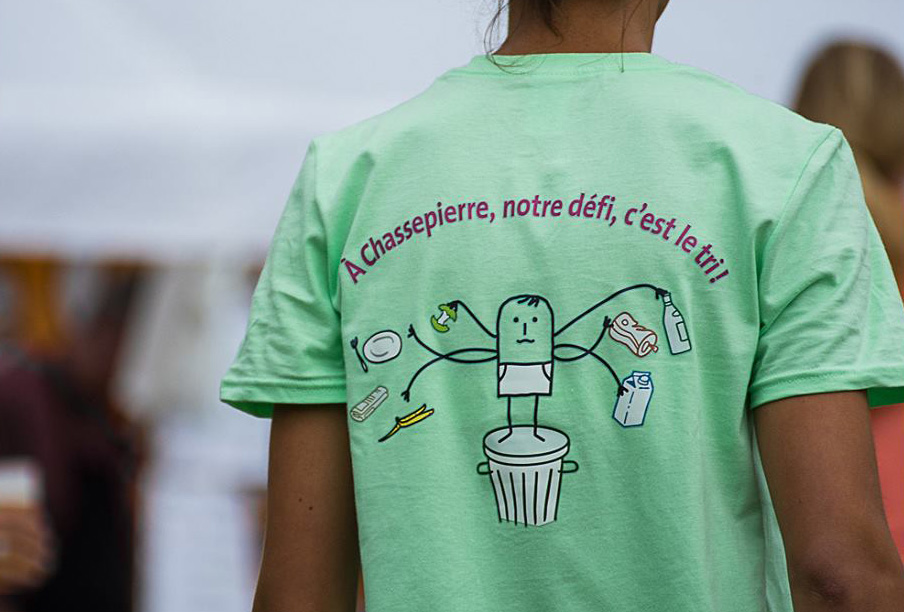 Reduce plastic

to reach their abolition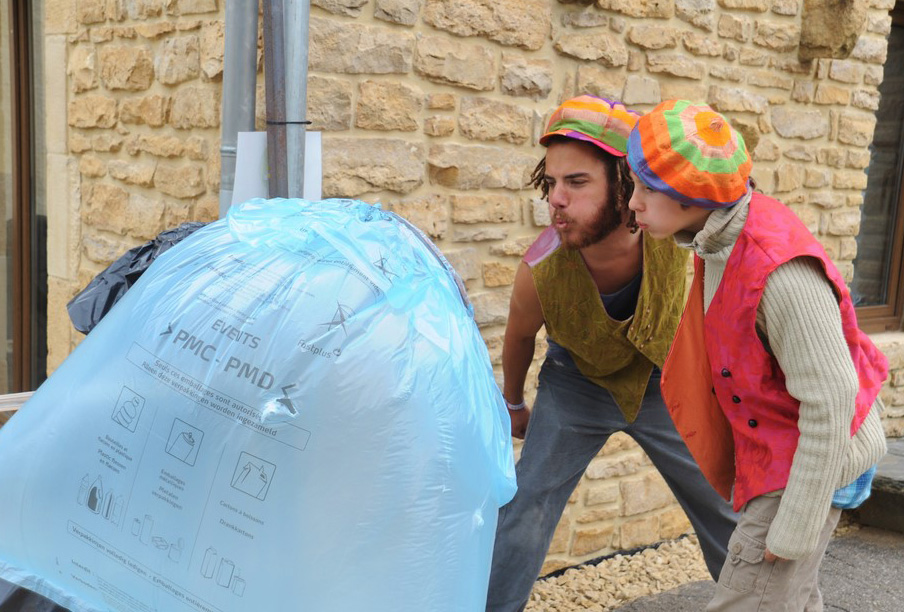 Sustainable and healthy catering

streekproductenmarkt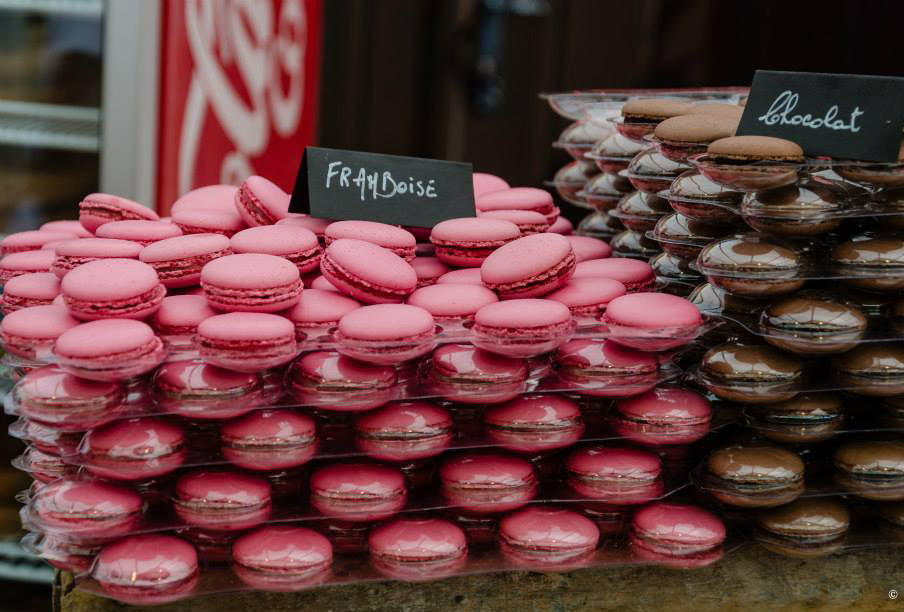 Travels

Reduce the carbon footprint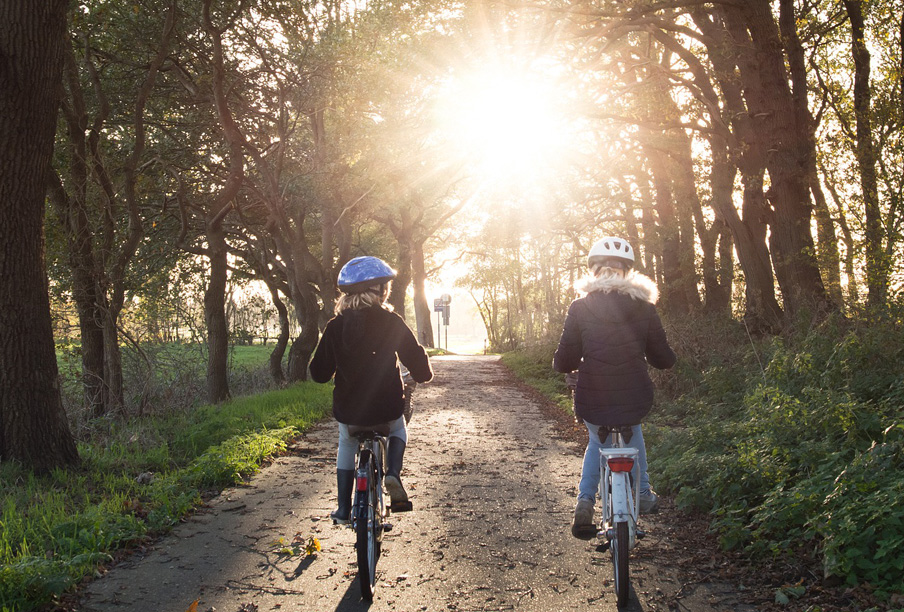 Accessibility for PMRs
A festival for everyone